What Is Keap?
Grow your business with the all-in-one CRM, sales & marketing software for serious business owners. Our platform organizes your customer information and daily work in one place, freeing you up from repetitive tasks so you have more time to focus on growing your business.
Who Uses Keap?
Freelancers/self-employed, micro-enterprise, Small businesses, medium-sized companies, Large companies
Where can Keap be deployed?
Cloud, SaaS, Web-based, Android (Mobile), iPhone (Mobile), iPad (Mobile)
About the vendor
Keap
Located in Chandler, US
Founded in 2001
Phone Support
24/7 (Live rep)
Chat
Countries available
Australia, Canada, New Zealand, United Kingdom, United States
About the vendor
Keap
Located in Chandler, US
Founded in 2001
Phone Support
24/7 (Live rep)
Chat
Countries available
Australia, Canada, New Zealand, United Kingdom, United States
Keap videos and images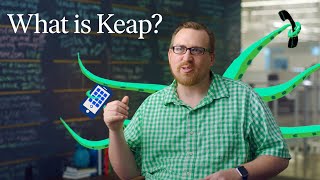 Compare Keap with similar products
Features of Keap
AB Testing
Activity Dashboard
Alerts/Notifications
Batch Processing
Billing & Invoicing
CAN SPAM Compliance
CRM Software
Calendar Management
Calendar/Reminder System
Campaign Analytics
Campaign Management Software
Campaign Planning
Cataloging/Categorization
Client Management
Confirmation/Reminders
Contact Database
Contact Management Software
Customer Database
Customer History
Customizable Fields
Customizable Templates
Data Import/Export
Discount Management
Drag & Drop
Drip Campaigns
Dynamic Content
Electronic Payments
Email Management Software
Email Marketing Software
Email Templates
Event Triggered Actions
For Insurance Industry
For Sales Teams/Organizations
For Small Businesses
For Startups
For iPad Devices
Form Builder
Interaction Tracking
Inventory Management Software
Landing Pages/Web Forms
Lead Capture Software
Lead Engagement
Lead Management Software
Lead Notifications
Lead Qualification
Lead Segmentation
List Management
Marketing Automation Software
Mobile Access
Multi-Campaign
Multi-Channel Marketing
Online Booking
Order Management Software
Performance Metrics
Personalization and Behavioral Targeting Software
Pipeline Management
Predictive Analytics Software
Pricing and Cost Calculations
Prioritization
Promotions Management
Prospecting Tools
Publishing Options
Quotes/Estimates
ROI Tracking
Reminders
Reporting & Statistics
Reporting/Analytics
SEO Management
Sales Activity Management
Sales Pipeline Management
Search/Filter
Segmentation
Shared Contacts
Shopping Cart Software
Social Marketing
Subscriber Management
Task Management Software
Template Management
Territory Management
Third Party Integrations
WYSIWYG Editor
Web-based Deployment
Website Management
Website Visitor Tracking
Workflow Management Software
eCommerce Management
Mindy I.
Owner in US
Verified LinkedIn User
Graphic Design Software, Self Employed
Used the Software for: 6-12 months
Great for an all-in-one service
Comments: I had some great help with getting everything set up and I find the email automation system quite easy to use and understand, which is great as it has gotten me to do a lot more with automation. I have the email lists integrated onto my website optin forms and it's quite simple to see who takes action on the emails that are sent in the automation sequence.
Pros:
I love that I can segment my clients into different groups to email them directly from Keap, and also do the same with prospective clients and past clients. Having everything in one place makes my life so much easier and streamlined and has encouraged me to do even more than I was before in regards to client communication.
Cons:
I had some issues at first with the Keap phone number, but they did get it fixed, although it took quite a while. The one thing that I am missing right now with them is recurring invoicing because I would have to be the one to enter the client's credit card information in order to do that here, so I am still using another product for that.
Mohan lal D.
Freelancer Marketing Consultant in India
Verified LinkedIn User
Marketing & Advertising, Self Employed
Used the Software for: 2+ years
Best marketing automation software for small businesses
Comments: Keap is a beast in itself in which you can do things effectively provided that you use it effectively, and know your way around it. We used Keap for managing our Contacts, sending promotional emails, marketing automation, and e-comm. Keap became much easier to use as we got to know the right ways of doing things starting from tag naming conventions, right ways of using Goals, Campaign links etc. And, now it is one of my favorite software when it comes to Marketing Automation.
Pros:
I like various things about Keap including: 1. Being able to use tags. This helps in organizing contacts in the proper way (when used effectively, you can easily see things from Macro to Micro levels in your list) 2. Marketing automation capabilities of Keap are best. This includes things like billing automation for e-commerce as well. 3. Being able to use third-party tools like Deadline Funnel, PlusThis helps in making things more personalized and improving conversions for promotional campaigns. 4. Dynamic Content, this helps in making automation campaigns better & simpler
Cons:
Nothing apart from, it is a bit on the expensive end.
Keap Response
5 months ago
Thank you for taking the time to leave us a review. We love your valuable feedback and are thrilled that Keap has been able to help you grow your small business.
Tammy S.
Marketing Director in US
Fine Art, 2-10 Employees
Used the Software for: 2+ years
Alternatives Considered:
Large learning curve for Keap
Comments: Once you learn all the features you see how powerful and helpful this software can be.
Pros:
The pipeline feature and the ease of moving customers through the pipeline for various actions to occur.
Cons:
Without an outside company guiding us there was a large learning curve to learn all of the features.
Keap Response
3 weeks ago
Hi Tammy, Thank you so much for taking the time to leave a review. We're happy to hear that Keap's features have assisted with your customer journey. I will share your feedback about the learning curve with our software with the right teams here so we can work to create a simpler experience for our customers. I encourage you to check out our educational resources on our website and lean on our team when you have any specific questions.
Colette M.
Marketing Director in US
Education Management, 11-50 Employees
Used the Software for: 2+ years
Alternatives Considered:
Came to Keap for Price. Leaving because not keeping up with our needs.
Comments: Customer support is really good with Keap. I do appreciate that. When we moved from HubSpot, I really missed the features they provided--just simple things but when adding a photo to a campaign, I could see a thumbnail. With Keap, you always have to know the exact name of the image, etc. Keap needs to update the site to make it more robust and intuitive like their competitors.
Pros:
Have been using Infusionsoft ---> Keap for 6+ years. We initially moved from HubSpot to Infusionsoft simply because HubSpot was too expensive for the size of our company or what we were looking to accomplish with simple campaigns.
Cons:
I feel like Keap has not stayed on the cutting edge--seems a little behind the times now, honestly. We're looking at Klaviyo now and it seems like their campaigns, analytics and action sets will be easier to execute.
Keap Response
3 weeks ago
Hi Colette, Thank you so much for taking the time to leave a review. We're glad to hear that Keap has been an affordable solution for your business, but I am sorry that you feel our product has not stayed on the cutting edge. Our product team consistently has new updates in the works, and we are always working to ensure that we are making the user experience easier for our customers.
Jhara M.
Marketing Director in US
Information Technology & Services, 10,000+ Employees
Used the Software for: 1+ year
In-Depth Suite of Marketing Automation Tools
Comments: The assistance I received setting up the system was excellent, and I have found the email automation system to be straightforward and easy to grasp. This has inspired me to automate many additional tasks. The opt-in forms on my website are linked to my email lists, so I can easily monitor who opens and clicks on my automated email messages.
Pros:
Keap improves organization, enhances productivity and delivers to your clients every step of the way with intuitive client database software. Eliminate the spreadsheet using Keap's customer management solution. I enjoy that all your customer actions and messages are organized in one spot. I also enjoy the ease of usage. It's challenging enough to cope with the complicated marketing difficulties business owners confront, yet easy enough that you can educate your workers to utilize this program in a couple of days. A program that I am typically happy with.
Cons:
It's excellent that they've come up with a stripped-down version of the program that should be usable by just about everyone; the main drawback of the version I'm currently using is that it's so versatile that it may be difficult to use.
Keap Response
2 weeks ago
Hi Jhara, Thank you so much for taking the time to leave a review. We're so glad to hear that Keap is easy for you to use and helps keep you organized.