What Is Refresh?
User experience is paramount in fostering engagement. Take the burden off of your users by creating a homebase for every tool and resource at their disposal.
Users deal with a disparate set of single purpose tools and apps creating confusion, lowering engagement, leading to higher costs and complex workflows.
Refresh creates a unified, customizable suite of applications that lets IT and HR departments standardize their employee experience and eliminate complexity.
Who Uses Refresh?
Our suite of customizable tools help you organize, communicate, and tailor the experience of each individual, team, or audience. Compose the exact platform your organization deserves.
Refresh Details
Refresh
Founded in 2006
Refresh Details
Refresh
Founded in 2006
Refresh videos and images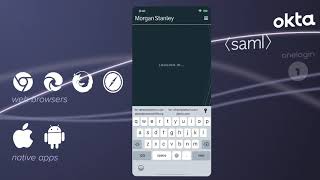 Compare Refresh with similar products
Starting price
N/A
US$2.99/month
US$10.00/month
N/A
Refresh deployment and support
Support
Email/Help Desk
FAQs/Forum
Knowledge Base Software
Phone Support
24/7 (Live rep)
Chat
Deployment
Cloud, SaaS, Web-based
Mac (Desktop)
Windows (Desktop)
Linux (Desktop)
Android (Mobile)
iPhone (Mobile)
iPad (Mobile)
Training Software
In Person
Live Online
Documentation
Videos
---
Reviews by company size (employees)
<50
51-200
201-1,000
>1,001
Electrical/Electronic Manufacturing, 11-50 Employees
Used the Software for: 2+ years
Smooth Sailing
Pros:
We've been bringing in new engineering employees since 2018 and the process with this platform has been, dare I say, refreshing - we use their onboarding forms and workflow to capture everything we need on day one, employees are set up to provide additional information as we request it, and the data management is great. Where Refresh shines above the rest is in how seamless it is from a workflow perspective - both for users and ourselves as administrators. We have also begun to provide a wellness/fitness program with the Refresh Live video sessions that we otherwise may have never thought about. This has been a big win for our team.
Cons:
Refresh should have contacted me 4 years ago! Also at this point our team loves the wellness offering so much it would be hard to ever go back.
Computer Software, 2-10 Employees
Used the Software for: 2+ years
Refresh delivers an extraordinary product and is an exceptional company to work with
Comments: Of all the companies we work with. Refresh is at the very top. I cannot endorse them enough as a software provider, partner, and leader in their field.
Pros:
This is best in class software and a product which delivers incredible value for the cost. The Refresh software is state of the art, easily deployed, flexible to a company's specific requirements, while delivering highly valuable content and services.
Cons:
Refresh is continually updating and improving their software and we have never encountered an issue with it that we would consider problematic.
Financial Services Software, 51-200 Employees
Used the Software for: 1+ year
My Team Loves It
Comments: From start to finish we have had a really good experience with Refresh. Their team has done everything we have asked and given us a tool for our employees that everyone is really happy with.
Pros:
The broad range of communication tools makes it really easy for us to connect with our team around all of our company goals, benefits, etc as we figure out how to maintain community and culture in a WFH world. That we can provide a central resource for each employee really simplifies HR process and the breadth of the product has allowed us to eliminated a few other products we were using.
Cons:
No real cons for the platform. So far every ask has been met. Will update in the future though should that change.
Entertainment, 11-50 Employees
Used the Software for: 1+ year
Phenomenal Software
Comments: I wish all of tools worked this well
Pros:
Ease of use and optimization - really aids in daily work
Cons:
Wish we could use this on the entire platform