What Is STRATWs ONE?
STRATWS ONE helps companies to collect and consolidate data in KPIs. It empowers managers to act when results are below the target using problem solving methodologies as DMAIC and PDCA. Our collaborative platform increases the engagement in company's goals and performance.
Who Uses STRATWs ONE?
Best fit for Mid-sized and Enterprise companies that embrace KPIs, run corporate & individual performance appraisal.
Where can STRATWs ONE be deployed?
Cloud, SaaS, Web-based, Android (Mobile), iPhone (Mobile), iPad (Mobile)
About the vendor
by Siteware
Founded in 2001
Chat
Countries available
Brazil, Portugal
Languages
English, Portuguese
About the vendor
by Siteware
Founded in 2001
Chat
Countries available
Brazil, Portugal
Languages
English, Portuguese
STRATWs ONE videos and images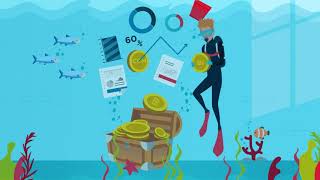 Compare STRATWs ONE with similar products
Starting price
N/A
US$20.00/month
US$9.99/month
US$10.00/month
Edson luiz F.
Coordenador Financeiro in Brazil
Verified LinkedIn User
Facilities Services, 5,001-10,000 Employees
Used the Software for: 2+ years
Um software necessário!
Pros:
O Stratws One é o meu braço direito na hora de analisar indicadores, controlar a agenda de reuniões, verificar atas e tarefas pendentes, desenvolver planos de ação e projetos, por isso para mim, é uma ferramenta importante e fundamental para uma empresa que deseja ter controle da estratégia com base em metodologias comprovadamente eficazes.
Cons:
O suporte ao cliente poderia ser melhor, quando passamos uma sugestão de ideia geralmente se retorna com um custo considerável de adaptação de software sendo que a ideia pode ser replicada para toda a base de clientes e melhorar a ferramenta que já é muito boa! OBS.: A solução dada para a metodologia de OKR foi ruim.
Danielle P.
Analista de Projetos in Brazil
Insurance Software, 1,001-5,000 Employees
Used the Software for: 6-12 months
Alternatives Considered:
Trabalho integrado
Comments: O suporte é muito ágil, e em todas as vezes em que foi necessário o acionamento fomos muito bem atendidos e com soluções muito explicativas. Nunca utilizei nenhum software em que as as unidades estratégicas das companhias, pudessem partilhar informações e ter uma única base para que fossem feitas as avaliações. É incrível!
Pros:
A integração entre as unidades de planejamento estratégico, processos e projetos facilita muito o dia-a-dia, consigo visualizar todas as informações com poucos cliques e obter relatórios de desempenho das frentes que preciso.
Cons:
Para o módulo de projetos, poderiam ser criados ferramentas muito comuns no dia-a-dia como: caminho crítico. Hoje temos dificuldade em ter essa informação de prontidão e acabamos usando outros softwares além do stratws para nos auxiliar.
Veridiana C.
Secretária Executiva in Brazil
Facilities Services, 51-200 Employees
Used the Software for: 1-5 months
Segestões de melhorias
Comments: Acho que as duas respostas anteriores já respondem a esta pergunta.
Pros:
O sistema é uma excelente ferramento de planejamento e acompanhamento, mas é confuso. Fornece histórico de metas e a visualização dos atingimentos é muito clara. É personalizável quanto aos indicadores e áreas.
Cons:
El é bem confuso e acho o suporte terrível por ser somente por e-mail. Sinto vontade de desistir de tudo quando penso que para obter um suporte terei trocar em torno de 5 a 6 e-mails só para que entendam a minha necessidade. Perco tempo fazendo prints, videos, escrevendo e-mails nos quais a pessoa do outro lado demora pra entender meu problema. O treinamento que recebi do sistema foram videos e uma call de 2h que não me fez entender todas as funcionalidades, ou seja, treinamento insuficiente. Tem coisas simples que não consigo localizar no sistema, por que nem sei onde procurar. O sistema é excelente, mas não é auto explicativo, é confuso e sem treinamento ou um suporte por telefone fica muito difícil. Deixo aqui minhas sugestões de mais treinamento e um suporte por telefone, que em 5 minutos poderia resolver algumas dúvidas e me deixar trabalhar com mais agilidade.
Siteware Response
last year
Oi Veridiana, muito obrigado pelas sugest?es de melhorias. Entendo seu incomodo relativo ao processo de atendimento. Temos hoje em dia mais de 800 clientes, cerca de 10% deles fora do Brasil. O fato de optarmos por um processo que obrigatoriamente passa pelo email foi a unica saida que encontramos para poder escalar nosso negocio, mantendo um custo adequado e sem depender de um call center que poderia ate fazer volume mas n?o saberia responder adequadamente as duvidas e outras quest?es de nossos clientes. Nosso time de suporte e formado por colaboradores, em sua maioria, com diplomas em areas relacionadas a Administrac?o de Empresas. Sua sugestao de rever nossa oferta de Treinamento pode ser a soluc?o. MUITO OBRIGADO :)
Márcio V.
Coordenador de TI in Brazil
Information Technology & Services, 51-200 Employees
Used the Software for: 6-12 months
Alternatives Considered:
Considerações STRATWS ONE
Comments: De uma forma geral, o sistema entrega o que de fato promete, no que tange a estratégia da empresa independente do seguimento de negócio é um software completo.
Pros:
A plataforma é bem completa, a opção de agenda nos trás uma boa pesrpectiva de como podemos trabalahar melhor nosso tempo, aliada com as opções de tarefas a ser realiza com base nos assuntos explorados.
Cons:
Para quem não tem familiaridade com sistemas de informação se torna dif[icil, levando um tempo para entender os conceitos.
Siteware Response
last year
Ola Marcio! Obrigado pelo feedback. Temos uma Central de Ajuda que pode ser compartilhada com todos os usuarios que utilizam o Stratws One. O link e support.stratws.com. Nela ha artigos e tutoriais com gifs, passo a passo com imagens para facilitar o entendimento e manuseio das funcionalidades, no comeco de uso ela se torna ainda mais importante para o aprendizado! Tambem ha o nosso blog com varios conteudos de Gest?o: https://www.siteware.com.br/blog/
Edilson P.
Coordenador de Controladoria in Brazil
Food & Beverages, 501-1,000 Employees
Used the Software for: 2+ years
Alternatives Considered:
Soluções de Problemas com envolvimento de todos
Comments: A maior dificuldade em implantar de garantir a utilização da ferramenta é a mudança cultural da corporação, as pessoas geralmente preferem executar as ações sem documentá-las, criar a rotina da documentação é algo bastante desafiador.
Pros:
A facilidade em envolver todos os interessados a solucionar um problema e acompanhar a evolução por meio de indicadores.
Cons:
Pequena lentidão entre a transição das telas, e para carregar os gráficos, imagino que isso seja por se tratar de um software em nuvem.
Siteware Response
last year
Oi Edilson, agradecemo o seu feedback. Ao ocorrer a lentid?o, peca ao ponto focal para contatar o suporte (suporte.stratws.com) da Siteware, pois precisamos de mais detalhes para chegar a uma analise e uma causa da mesma. Esperamos te-lo ajudado.