What Is Wolfram Mathematica?
Technical computing system that provides tools for image processing, geometry, visualization, machine learning, data mining, and more.
Who Uses Wolfram Mathematica?
Cloud-based modern technical computing solution that assists SMBs and large enterprises with neural networking, image processing & more.
Wolfram Mathematica Details
Wolfram
Founded in 1987
Wolfram Mathematica Details
Wolfram
Founded in 1987
Wolfram Mathematica videos and images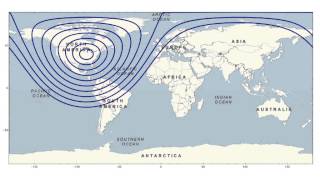 Compare Wolfram Mathematica with similar products
Starting price
N/A
US$649.00/month
N/A
N/A
Wolfram Mathematica deployment and support
Deployment
Cloud, SaaS, Web-based
Mac (Desktop)
Windows (Desktop)
Windows (On-Premise)
Linux (On-Premise)
Android (Mobile)
iPhone (Mobile)
iPad (Mobile)
Training Software
In Person
Live Online
Webinars
Documentation
Wolfram Mathematica Features
Massimo F.
Assistant Professor in US
Verified LinkedIn User
Used the Software for: 2+ years
It's the Macintosh of the interpreted software languages, it just works right out of the box!
Pros:
The most critical feature of Mathematica (and Wolfram products in general) is that everything is seamlessly perfectly integrated. Everything is curated and maintained up to date. Competing platforms like Matlab sure offer a larger set of functionalities, but the integration of the many "packages" is too often very poor. In Mathematica, every package is fully integrated with the rest of the platform like no other software. Maybe you can say that Labview somehow reaches the same level of integration. Mathematica is a very flexible and multi-purpose software language that can be used for programming pretty much anything. New functionality like "Cloud-deploy" allow anybody to run algorithm made in Mathematica from anywhere in the world, from any device, with the only need of having an internet connection and a compatible browser.
Cons:
Some secondary functionalities like the Presentation notebook are not so well developed, yet. That said, I doubt many will ever use it.
Jonathan W.
Graduate Student in US
Research, 10,000+ Employees
Used the Software for: 2+ years
Engineering Grad Student Review of Mathematica
Comments: Overal really useful if you know how to use it and particularly strong at analytical calculus and symbolic equations. Otherwise the language is a little clunky. If more people used it, it would be more valuable.
Pros:
Mathematica is really great at solving symbolic math equations. Unrivaled in my opinion. Analytical solving is a breeze with this and it is intuitive how it all appears, as if you wrote it on a sheet of paper. That is its best feature. Otherwise it has a lot of really cool math functionality for analzying data. I particularly have used it for signal processing.
Cons:
Well it is like learning another programming language so you have to get over that barrier. It is hit or miss with other people who know how to read the software or even use it. The only reason I used it was because I found Wolfram Alpha online as an undergrad and when I became a grad student I found out the previous grad students used it. I'd say its programming language is a little clunky, compared to some competitors. And its not open software.
Arshad A.
MS. Student in Pakistan
Higher Education Software, 501-1,000 Employees
Used the Software for: 2+ years
Wolfarm Mathematica.
Comments: I like wolfarm mathematica for its powerful exceutional engine that makes it able to simulate or visualize data very well.
Pros:
Mathematica has a great graphics user interface, and it does a fantastic job. It also has a lot of other advantages. It has a huge array of codes and library, though complex but powerful. Mathematica is without a doubt one of the most powerful programmes we use and has a very large and active online society to help in problems.
Cons:
What I find difficult about it is its learning curve, as Wolfram is a large language that can take some time to understand and use comfortably. Apart from that, I have no complaints about Wolfram Mathematica because it meets all of my requirements.
Fabian M.
Polymath. Engineering, R&D; student w/ encouraging projects. in Venezuela
Verified LinkedIn User
Internet, 51-200 Employees
Used the Software for: Free Trial
Good tool for students/professors at sciences and engineering
Comments: It was helping me out with my learning and check if I did well an exercise or if the result is similar, how it did get there.
Pros:
Ït's offline. It tells the way to solve some exercises and share its result, save it as capture image and so. It is not heavy for our device. A bit quicker and easier to use than another calculator with its features like solving integrals and derivations. Not programming knowledge needed.
Cons:
IYou must be cautious with what and how you write your equations because of syntax and priority solving by the mathematics and the program itself.
Verified Reviewer
Research Scholar in India
Verified LinkedIn User
Education Management, 1,001-5,000 Employees
Used the Software for: 2+ years
A useful mathematical tool
Comments: I have been using Mathematica for the last 4 years both for my research and clas work. It hase been very useful to me, and my experience with Mathematica has been exceptional.
Pros:
It has a wide range of mathematical feature ranging from linear algebra to complex differential calculus. This platform is very easy to use as it is pretty intuitive.
Cons:
One of the biggest shortcomings of this platform is its failure to identify or point out the error in the code/programming. The cost can be a barrier too.