What Is ClickUp?
ClickUp is one app to replace them all. It's the future of work - where anyone can work on anything. More than just task management - ClickUp offers docs, reminders, goals, calendars, scheduling, and even an inbox. Fully customizable, ClickUp works for every type of team, so all teams can use the same app to plan, organize, and collaborate.
Who Uses ClickUp?
Teams that want to work smarter and more efficiently on a masterfully intuitive platform.
ClickUp Details
ClickUp
Founded in 2016
ClickUp pricing
Starting Price:
US$5.00/month
Yes, has free trial
Yes, has free version
ClickUp has a free version and offers a free trial. ClickUp paid version starts at US$5.00/month.
Pricing plans
get a free trial
ClickUp Details
ClickUp
Founded in 2016
ClickUp videos and images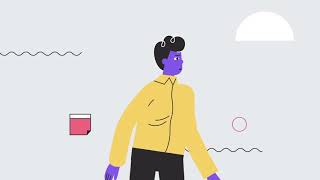 ClickUp deployment and support
Support
Email/Help Desk
FAQs/Forum
Knowledge Base Software
Phone Support
24/7 (Live rep)
Chat
Deployment
Cloud, SaaS, Web-based
Mac (Desktop)
Windows (Desktop)
Linux (Desktop)
Android (Mobile)
iPhone (Mobile)
iPad (Mobile)
Training Software
In Person
Live Online
Webinars
Documentation
Videos
Md mahbub A.
Digital Strategist in Bangladesh
Verified LinkedIn User
Computer Software, 11-50 Employees
Used the Software for: 1+ year
Pure task management software that you can use for FREE!
Comments: I have been using this app for a while now and it has been a very good experience. I use it to manage my tasks from home, from work, from school and from all the other places where I am doing tasks that need to be done. It is easy to use with lots of features which makes it very convenient for me. It also has an inbuilt calendar that allows me to schedule the tasks that I need to do into different days. It is very easy to set up too!
Pros:
The best thing about this app is that it is very easy to use. It also has a lot of features that make it easier for you to manage your tasks. This app can be used by anyone who wants to keep track of their tasks and follow up on them. It also has a notification system that allows you to receive notifications on your phone when there are new emails, messages, and tasks in the app so you don't miss anything important.
Cons:
I didn't like the current UI (in the 3rd quarter of 2021) and how it is difficult to find their management options. Also, its become a mess sometimes when you have thousands of task created and completed.
Alternatives Considered: Trello
Reasons for Switching to ClickUp: We selected ClickUp Task Manager over Trello because it has a great user interface and is easier to use. Trello has a great range of features but the interface is very difficult to use for people who are not familiar with the software. ClickUp Task Manager has more intuitive and easy-to-use interfaces that will help you manage your tasks in a better way.
Verified Reviewer
EVP Operations IT in US
Verified LinkedIn User
Information Technology & Services, 201-500 Employees
Used the Software for: 2+ years
Great project managment tool
Comments: Overall it works well for what we use it for. We have many projects and tasks but not a lot of complex planning needed.
Pros:
It's pretty intuitive to use and has a good balance of features without too much complexity. It's easily customized for users and automations enable pretty complex behavior if desired.
Cons:
The email notification process is not the best. I often get duplicate email notifications or email notifications on my own responses to comments.
Alternatives Considered: Wrike
Reasons for Choosing ClickUp: We needed a few more features than basecamp could support such as gannt charts and subtasks.
Switched From: Basecamp
Reasons for Switching to ClickUp: Wrike is way too expensive and more confusing to use.
Aaron B.
IT Director in US
Marketing & Advertising, 11-50 Employees
Used the Software for: 6-12 months
ClickUp's Mantra: Overpromise, underdeliver. Lots of arrows but a hole in our quiver.
Comments: We've just been very frustrated with our ClickUp experience. I really wanted them to be the one, I truly did. I kind of felt like a cheerleader rooting for them because I liked their mission. At a certain you realize, however, that what they really love is growth - not the customer. They've made the customer their beta tester. I've submitted several bug tickets, and you know what? I got tired of it. I'm paying them to find their bugs for them - they need to be doing that themselves with only occasional, not constant, issues after releasing their product to the public. I've already submitted several issues to the company, and I haven't submitted way more. I would have much preferred to have a more refined product with fewer features. I started to realize that the issues were not occasional things here and there - they were pervasive throughout the software. I realized the real problem wasn't with the tech - it was with the company's mindset. If the leadership didn't care about having a quality product, it was never going to be a quality product. The frustration finally reached a point where we had to call it. I don't want a software that does this to us. Our team is moving on now, considering Notion and Asana. I hope ClickUp cleans up its act, I truly do. If so, who knows, maybe one day we'll see them again. But I'm not going to hold my breath.
Pros:
ClickUp offers a huge variety of features. The company is ambitions, entrepreneurial, idea-centric, growth-oriented, and trying to accomplish great things. I'm sure their software will continue to improve. They also have excellent customer support. My favorite features are the custom fields, automations, and toggle switches (these allow you to collapse/expand lists/text in tasks and documents).
Cons:
Where do I start? ClickUp has a serious problem with the customer experience. It's obvious their focus has been on growth because they have lots of expansion plans but they forgot the "nail" part of "nail then scale". ClickUp has lots of features but it feels like nothing works well and that everything is low-quality, poorly-planned, poorly-designed, etc. They tout cool features and get you excited to use them, and when you do, you find it's inefficient, or it's not in the app, or the integrations, or ... It's like there's always some issue with everything they build. It makes you wonder if they even use their own product. Nothing is easy, quick, or beautiful.
Tanner S.
Account Executive in US
Verified LinkedIn User
Marketing & Advertising, 51-200 Employees
Used the Software for: 1+ year
It's the next level for project management
Comments: We love it. The ability to customize templates and even create conditional work flows based on task completion is really nice.
Pros:
Rarely does a project management system "have it all" but this system is jam-packed with features. if you can think it, this program can do it.
Cons:
It can feel complex at first while you're getting the lay of the land, but after a while, you'll be zipping around and moving projects along.
Alternatives Considered: monday.com
Reasons for Choosing ClickUp: At the time we had two teams split between Basecamp 2 and 3 and each team liked different features. Se we found ClickUp that had everything all in one and it worked out well for us.
Switched From: Basecamp
Reasons for Switching to ClickUp: Monday was not as robust in its customization of workflows as ClickUp so we decided to go with a program that let us build out something that worked for our specific uses cases.
Andrés j G.
Director in Colombia
Verified LinkedIn User
E-Learning, 2-10 Employees
Used the Software for: 1+ year
Probably the best project management tool in the market
Comments: I love this software and the vision of the company. This software is amazing, and I just hope in the future you're not bought by some giant company, which would probably change all the wonderful things you've done so far.
Pros:
To start, the free tier is absolutely amazing, and they keep adding new stuff for free. When I started, my learning curve was minimum and, in a few hours, I had all my projects set up. It is such a complete and functional tool, and I have no complains. And the paid option will be nice for some added features and is not expensive at all.
Cons:
When I started using ClickUp, my only complaint was that the free tier didn't have Gant charts. However, some months ago they added this option for free. So, my thanks to the ClickUp teams for all this gifts.
Alternatives Considered: Asana, monday.com and Jira
Reasons for Choosing ClickUp: To start, price. Also, I feel as if Microsoft Project hasn't donde any major upgrade in the way it works for a very long time.
Switched From: Microsoft Project
Reasons for Switching to ClickUp: Pricing and I felt so confortable with ClickUp that I knew my search for project management software had ended.