What Is Dynamics 365?
Microsoft Dynamics is a line of integrated, adaptable business management solutions that enable your people to make important business decisions with greater confidence. Microsoft Dynamics works like and with familiar Microsoft software-easing adoption and reducing the risks inherent with implementing a new solution. These solutions automate and streamline financial, customer relationship, and supply chain processes in a way that can help you drive business success.
Who Uses Dynamics 365?
Office 365's plans can accomodate for households, individuals, or even enterprises.
Dynamics 365 Details
Microsoft
Founded in 1975
Dynamics 365 Details
Microsoft
Founded in 1975
Dynamics 365 videos and images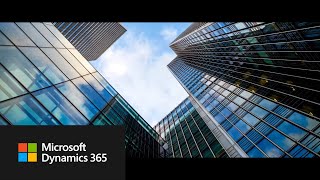 Compare Dynamics 365 with similar products
Starting price
US$50.00/month
N/A
N/A
US$50.00/month
Dynamics 365 deployment and support
Support
Email/Help Desk
FAQs/Forum
Knowledge Base Software
Phone Support
24/7 (Live rep)
Chat
Deployment
Cloud, SaaS, Web-based
Mac (Desktop)
Windows (Desktop)
Linux (Desktop)
Windows (On-Premise)
Linux (On-Premise)
Android (Mobile)
iPhone (Mobile)
Ty C.
Lead Business System Analyst in US
Verified LinkedIn User
Paper & Forest Products, 10,000+ Employees
Used the Software for: 2+ years
Alternatives Considered:
Dynamics in a league of it's own
Comments: I have tried other CRM's in my career but none of them come close. The future of this product is incredibly bright and the cost to entry is so low that there is no reason not to give it a shot if you think it can help you. The Microsoft account management team will work with you to find the right fit for your needs and set you up for success.
Pros:
I have used this software for over 7 years and over those years have seen it grow and improve at a remarkable rate. With the introduction of Flow/Power Automate and Canvas Apps the abilities of this business application stack are unmatched. You are truly only limited by your own imagination. Microsoft provides great account management resources that will help keep you on the cutting edge. From a price perspective, Dynamics is very competitive. What you get out of the box cannot be touched by any competitor namely, Salesforce. You will spend a fortune to get the same utility from a Salesforce implementation. Salesforce and competitors also do not have anything like Azure. Having all of your business application ecosystem under such an umbrella is incredibly powerful.
Cons:
I have had less than ideal interactions with support. Mostly they are positive but often times they don't typically know enough about the product and will ask me for information that i already provided in detail upon initial case submission. That being said, this product is innovating and improving so much you can't possibly expect all the people supporting it to be 100% on top of their game. They SHOULD be but realistically you are going to run into people that are just intermediaries between you and someone that can actually help. This isn't really a Dynamics issue at all but you will need to rely on support if you go with an online installation.
Verified Reviewer
IT Analyst in US
Verified LinkedIn User
Printing, 51-200 Employees
Used the Software for: 1-5 months
Alternatives Considered:
Dynamics 365 for Business
Comments: Overall, Dynamics has left a positive mark on our business. We saw gains in efficiency, sales, profits, and more.
Pros:
This software allowed our company to manage a large variety of customers easily and effectively. This was a great solution that boosted revenue and sales dramatically once we optimized it to fit our business needs.
Cons:
Dynamics 365 integrates strongly with only other Microsoft products. It would be nice to gain some outside functionality that is not natively supported in Dynamics.
Sandra S.
Billing Coordinator in US
Mining & Metals, 11-50 Employees
Used the Software for: Free Trial
Difficult to use
Comments: If there was an option I would stick with Vision.
Pros:
The only thing I like about this software is the expense report management. You can upload your receipts and it will read it automatically.
Cons:
This software is not user friendly. At the beginning I got lost setting up a client then setting up a project and there are way too many steps after that, you are jumping all over the place instead of it being all together. too much time is wasted in setting up the client and the project.
José raúl P.
Business Development Director in Colombia
Verified LinkedIn User
Real Estate, 51-200 Employees
Used the Software for: 2+ years
Alternatives Considered:
Great CRM for B2B Businesses
Comments: Great CRM software for B2B enterprises
Pros:
customer support, document management capacity, dashboards, and ad-hoc report builder from the setup phase
Cons:
missing integration with other Microsoft products such as Linkedin
Kanad M.
Sales & Marketing operations analyst in US
Verified LinkedIn User
Computer Software, 51-200 Employees
Used the Software for: 2+ years
Powerful CRM tool offered by Microsoft
Pros:
The best feature about Dynamics 365 is its mobile app. Workflows and UI of the mobile app are very intuitive and east that it takes only a couple of minutes to record sales interactions with prospects.
Cons:
Reports created in Dynamics provide very basic insights into the overall activities of the sales team. There are very less options to slice and dice the data in a report to uncover valuable insights.