What Is Deltek Costpoint?
Deltek Costpoint offers government contractors unparalleled project management, accounting, labor, reporting and compliance features so you get the exact capability you need to increase efficiency and improve profitability. It was built specifically for government contractors and has been adopted by thousands of government contractors and earned the trust of federal agencies and their auditors.
Who Uses Deltek Costpoint?
Project-Based Businesses
Where can Deltek Costpoint be deployed?
Cloud, SaaS, Web-based, Mac (Desktop), Windows (Desktop), Windows (On-Premise), Linux (On-Premise), Android (Mobile), iPhone (Mobile), iPad (Mobile)
About the vendor
Deltek, Inc.
Located in Herndon, US
Founded in 1983
24/7 (Live rep)
Chat
Countries available
United States
Deltek Costpoint pricing
Starting Price:
Not provided by vendor
Yes, has free trial
No free version
Deltek Costpoint does not have a free version but does offer a free trial.
About the vendor
Deltek, Inc.
Located in Herndon, US
Founded in 1983
24/7 (Live rep)
Chat
Countries available
United States
Deltek Costpoint videos and images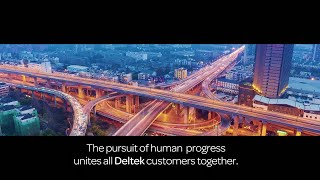 Compare Deltek Costpoint with similar products
Features of Deltek Costpoint
"What If" Scenarios
Accounting Integration
Accounting Software
Accounts Payable Software
Accounts Receivable Software
Approval Process Control
Archiving & Retention
Audit Management
Audit Trail
Automated Scheduling
Bank Reconciliation
Billing & Invoicing
Bills of Material
Budgeting/Forecasting
Capacity Planning Software
Cash Management
Code Enforcement Software
Collaboration Tools
Compliance Management
Consolidation/Roll-Up
Contract/License Management
Contractor Database
Core Accounting
Customizable Fields
Document Management Software
ERP
Expense Tracking
Financial Reporting Software
Fixed Asset Management Software
For Government
Forecasting
General Ledger
Income & Balance Sheet
Inventory Management Software
Invoice Processing
Job Management
Maintenance Scheduling
Material Requirements Planning
Mobile App
Mobile Receipt Upload
Multi-Currency
Order Management Software
Payroll Management
Policy Metadata Management
Portfolio Management
Production Scheduling Software
Profit/Loss Statement
Project Accounting Software
Project Management Software
Purchase Order Management
Qualification Tracking
Quality Management Software
Quotes/Estimates
Receipt Management
Reimbursement Management
Reporting/Analytics
Requisition Management
Resource Management Software
Risk Management Software
Safety Management Software
Self Service Portal
Sourcing Management
Spend Control
Spend Management Software
Supplier Management
Supply Chain Management Software
Tax Management Software
Third Party Integrations
Time & Expense Tracking
Time Tracking Software
Traceability
Workflow Management Software
Deltek Costpoint Alternatives
Reviews of Deltek Costpoint
Verified Reviewer
Sr. Laboratory Technical Writer in US
Verified LinkedIn User
Military, 5,001-10,000 Employees
Used the Software for: 2+ years
Easy-to-use program for tracking hours worked.
Comments: I used this program daily to track my hours worked for each pay period. It was pretty easy to use and did not take much time out of my day.
Pros:
This program was very simple to use to track your hours worked. It was efficient, easy, and did not take much time to learn or to use it daily.
Cons:
I cannot think of anything specific that I disliked about this program.
Juliana L.
Director of Finance in US
Aviation & Aerospace, 51-200 Employees
Used the Software for: 1-5 months
Alternatives Considered:
Costpoint
Comments: This was a lot more time consuming to implement. Other softwares we surveyed before going with CP had a tool that would export our data from quick books into their system. Not sure why CP doesn't have this feature.
Pros:
The reporting feature. We really liked the cognos relationship, and the ability to export directly to excel as well as upload from excel.
Cons:
The revenue to income statement. I have never worked with an accounting system where once I created and posted an invoice, the total revenue for that product on the income statement is different then what was billed. I do not understand why I have to tell my system to recognize or "pick up" my revenue. It's redundant and causes a lot of headaches.
Ruby L.
Administrator in US
Banking, 10,000+ Employees
Used the Software for: 2+ years
Deltek Review
Comments: It is an ok system overall but there needs to be a huge update to the system to compete with it's competitors. The strong point is that most government contractor are using Deltek Time and Attendance since it is engineered for this industry so people are more likely to get the HRIS system to integrate easily with timesheets.
Pros:
The system has a pretty easy interface to enter in basic information such as personal information, checking, tax information, and updating benefits. The ESS system once setup, it is pretty great for the employees as they can choose benefits through open enrollment, update tax information and update their address information. The reporting is simple for standard reports and can be easily pulled in excel format so you are able to manipulate the spreadsheets.
Cons:
The software is very outdated and has not been updated in several years. Other systems are light years ahead of this system as it looks like it is from the 1990's. The custom reporting is very clunky and hard to create any of these reports as there are many files to look into and no intelligent search functions. You can only pull the reports in excel format so there not other options such as CSV and PDF. The ESS section is also out of date and not very integrative to the HRIS system. The setup for benefits, tax and validations tables in the back end of the system is hard to recognize and makes it harder for complete setup. There is ACA integration as well and it makes it hard that you have to click on separate sections of the screen to look at information rather than clicking one repository to reach all of the information.
Tina D.
Manufacturing Engineer in US
Verified LinkedIn User
Defense & Space, 10,000+ Employees
Used the Software for: 2+ years
Easy-to-use but doesn't work for every situation
Pros:
I use costpoint daily at my job and the software is very easy to navigate. I have no issues searching for BOMs (Bill of Materials) and costpoint interacts relatively seamlessly with the systems that we use for engineering drawings and shop floor instructions.
Cons:
A lot of the materials in the BOMs seem to be controlled by effectivity dates. This may work well for companies that have interchangeable parts with planned obsolescence dates, but the industry I work in has variable production schedules where it'd be preferable to control materials by engineering drawing effectivity.
Kent D.
Configuration Management / Document Control in US
Verified LinkedIn User
Defense & Space, 10,000+ Employees
Used the Software for: 2+ years
Deltek
Pros:
Deltek Costpoint is a great software tool to manage parts, inventory, finances and cost reports. It is very easy to use if you are aware that the first priority of Costpoint is a financial tool. It is customizable to link to other software for ERP and MES solutions.
Cons:
There is a dedicated support team, but for an enterprise solution there aren't many options for individual sites.