What Is Square Point of Sale?
Square Point of Sale is the POS system ready for whatever you set your sights on. With Square, you can build a POS that makes running your business easier.
Sell in-person, online, over the phone, or out in the field. Track customer preferences and feedback with every sale. Use your POS's built in sales and inventory reports to see how your business is doing. Everything is integrated into your POS for a stress-free experience. It's free to use, and no contracts, fine print, or manuals required.
Who Uses Square Point of Sale?
Square Point of Sale (POS) is used by more than 2 million small businesses every day! It is flexible enough to serve every kind of business, from retailers to bakeries and delis to hairdressers.
Square Point of Sale Details
Square
Founded in 2009
Square Point of Sale Details
Square
Founded in 2009
Square Point of Sale videos and images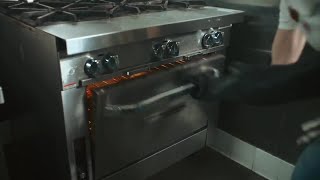 Compare Square Point of Sale with similar products
Starting price
N/A
US$0.04/month
N/A
US$89.00/month
Square Point of Sale deployment and support
Support
Email/Help Desk
FAQs/Forum
Knowledge Base Software
Phone Support
Chat
Deployment
Cloud, SaaS, Web-based
Android (Mobile)
iPhone (Mobile)
iPad (Mobile)
Training Software
Live Online
Webinars
Documentation
Videos
Square Point of Sale Features
Athena P.
Director of Operations in US
Verified LinkedIn User
Wholesale, 2-10 Employees
Used the Software for: 2+ years
A huge help when running estate sales
Comments: Square point of sale has been a great asset allowing us to take card payments not only in person when we run an estate sale but also over the phone for clients who wish to pay their invoices with a card versus a check. The option of a text or email receipt is also very helpful for those who want proof of purchase/payment when we don't have a printer onsite.
Pros:
It allows us to take card payments for any amount using the app when a customer doesn't have cash instead of the risk of taking a check.
Cons:
The processing fees are competitive with other services such as PayPal but still high and cut into our profits.
Trinity C.
owner in US
Verified LinkedIn User
Food & Beverages, 2-10 Employees
Used the Software for: 2+ years
Square Point of Sale is vital for small business.
Comments: I'm able to use this in multiple ways, by having subscription customers who get a few loaves of bread every week or a dessert tray every month, without having to invoice separately. It's all just handled with the subscription feature. It's another stream of income that is really handy. I love everything about Square.
Pros:
It's inexpensive and easy to use. I can train someone on it in moments or not have to train them at all because it is just that easy to use.
Cons:
I think it's overall the best in the business, hard to find anything "wrong" with it.
Zephyr V.
Entrepreneur in US
Food & Beverages, 2-10 Employees
Used the Software for: 1+ year
Great features but not the most reliable
Comments: Square has amazing features and is easy to use. It's also great to take on the go. I would have given it 5 stars if it weren't for the issues with buffering and transactions not going through. Because of these issues, Square was too unreliable for me.
Pros:
Square was really easy to set up and use. It has a lot of great features like analytics, sales reports, manual credit card entry, and more. It's also really easy to set up and edit your menu. The fees that Square takes on credit card payments are not high and are very reasonable. Square is also excellent for on-the-go sales and is very portable. It's easy to take to different venues and events.
Cons:
I encountered a lot of problems with Square. I was mainly using it to sell goods at my local farmer's market. Often after swiping a customer's credit card Square would be stuck with the loading symbol and the transaction would never go through. There were many times I had to shut down the app and reopen and ask the customer to swipe again with another credit card. There have been times where the customer was charged twice and times where the customer was never charged at all! It was very disappointing encountering these setbacks while I have a limited time to sell at the farmer's market. There were also times where it appeared that the sale went through and then later after checking my sales reports I could see that several transactions were missing and I was never paid. I also tried Square on multiple devices but the problems persisted.
Robert G.
Managing Member in US
Marketing & Advertising, 2-10 Employees
Used the Software for: 6-12 months
Alternatives Considered:
This is our go to POS for our cliente
Comments: Perfect.. Whenever there is an issue Squares customer service has been awesome.
Pros:
We love that its easy to setup and use. Customer support is amazing. It is also very easy to learn.
Cons:
Can't really say there are any cons to this software.
Rhonda R.
Business Owner in US
Arts & Crafts, Self Employed
Used the Software for: 1+ year
Love Square
Pros:
I love all that this product can do for my business. It provides so much in one program and connects seamlessly with the website to keep stock current - that's a huge plus!
Cons:
There was an update in the software and I am not happy with the keypad changes. There use to be a back key when you entered a wrong number and it is gone. The only way to clear the error is to remove the item completely and start over. They also eliminated the 00 key and I miss that as well. All in all, only these minor annoyances - no major drawbacks.