What Is Lattice?
Lattice is a people management platform that gives People Leaders solutions to build engaged, high-performing teams. They empower HR teams to make more strategic, data-driven business decisions and build winning cultures through continuous performance management Goals, 1:1s, Updates, Real-Time Feedback and Reviews and rich employee engagement insights. Their customers include Slack, Asana, Reddit and 1,850+ more.
Who Uses Lattice?
Companies that want a modern performance management solution that their employees will love using.
Lattice Details
Lattice
Founded in 2016
Lattice Details
Lattice
Founded in 2016
Lattice videos and images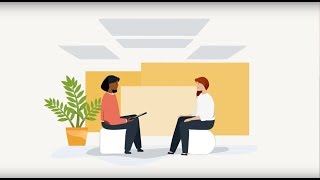 Compare Lattice with similar products
Starting price
US$9.00/month
US$7.00/month
N/A
N/A
Lattice deployment and support
Support
Email/Help Desk
Knowledge Base Software
Chat
Training Software
Live Online
Webinars
Documentation
Videos
Steve M.
VP of Product in US
Verified LinkedIn User
Consumer Electronics, 201-500 Employees
Used the Software for: 6-12 months
Super helpful for 1:1 meetings and goals
Comments: We use Lattice for the daily interactions between team members, and especially between managers and their team members. It's great for tracking monthly / yearly goals as well, and is a pretty full featured OKR system if you use that style of goal management.
Pros:
We use Lattice for all our teams to track goals and many teams, like mine, use it for feedback, one on one meetings, and other performance management stuff.
Cons:
Lattice doesn't represent a complete enough HR solution that we can use it standalone. We have to use another program for payroll and I wish that we could do everything in Lattice. It does a great job of discussions and dialog with employees, but it's not a complete solution.
Verified Reviewer
HR Lead in US
Verified LinkedIn User
Hospital & Health Care, 51-200 Employees
Used the Software for: 1-5 months
Alternatives Considered:
Employee Engagement in One Convenient Portal
Comments: Lattice has been a great tool for our company to eliminate the use of many spreadsheets saved in a million different places. It allows managers and employees to manage the entire employee experience in one place. We have enjoyed implementing this for our company.
Pros:
I love that all parts of employee engagment are tied up in one fairly easy to use platform. From engagement surveys, to 360 feedback, performance management, one on ones, employee recognition, goals/OKRs, and employee growth plans. Lattice is able to fit all of these into one platform which makes employees, managers, and executives jobs simpler to manage!
Cons:
The interface is not always intuitive to use. Employees are constantly asking how to get places or how to do certain things. As an administrator I am often left unsure how to tell employees how to do things as they show up differently on the admin dashboard from the employee dashboard. The analytics on pulse surveys is not great either. It makes actionable steps from feedback difficult to find.
Noime T.
Customer Success Manager in Philippines
Information Technology & Services, 501-1,000 Employees
Used the Software for: 1+ year
Performance Management Tool
Comments: If my manager has a set roadmap for my goals, it's easier to keep track of everything that I did and accomplished on a weekly basis.
Pros:
The ease of use since everything is handed over to you as an employee and you'll just have to enumerate what you are doing at your job on a day-to-day basis. It also specifies to list down pointers on your agenda before one-on-ones which is quite handy for discussion. I also like that you can see the feedback from your coworker way back.
Cons:
It's not relevant if your managers do not have a set plan since they have the option not to have one so if your manager does not have a specific road map for your goals, you'll have no choice but also be too relaxed since you don't have to write anything.
Verified Reviewer
Director of Engineering in US
Verified LinkedIn User
Information Technology & Services, 201-500 Employees
Used the Software for: 6-12 months
Source: GetApp
Worst software I've ever been forced to use
Comments: Painful.
Pros:
Nothing. It's a random collection of ill-thought through concepts.
Cons:
Using this software requires knowledge of "tricks" in order to do the most basic things. Accessing and editing OKRs requires knowledge of "easter eggs" in order to find screens that allow basic aspects of them to be edited. This product seems to be a collection of disjointed attempts to provide functionality - no doubt the result of "pure agile" software development with no design or upfront thought. It's a worst-of-both-worlds mix of static web-1.0 with annoying highly sparse UI design.
Liam M.
People Operations Manager in US
Verified LinkedIn User
Computer Software, 11-50 Employees
Used the Software for: 1+ year
Alternatives Considered:
Add Structure and Automation to your Performance Management
Comments: The overall experience has been awesome and the software has taken a small internal desire to implement better goals tracking and a more automated approach to 1:1 and reviews in general and it's accomplished that and more almost by osmosis. Just having the software put us in a better position to implement a process for each. The software itself is extremely approachable and simple but allows for a ton of flexibility in implementation and use allowing it to serve as much more than a simple, once yearly applicated software driven proecss around performance reviews int he traditional sense.
Pros:
The simplicity of use and flexibility in terms of custom use and application of different modules within the software. We approached this software with a process plan and goal structure in mind and Lattice was very resilient to it's implementation digitally as well as provided further insight into what better avenues there are and why. The Customer Sucess team is great with approaching additional product development endeavors through their support desk. Multiple times have been asked and seen functionality sought implemented in successive software updates
Cons:
Need to create better functionality around dual management (having co-leads/co-managers of teams) and their ability to review and provide feedback. It's too common to not be supported. Implementation and onboarding of the system was definitely one of the better experiences we've had although there could be more common touchpoints after the first review process to ensure for optimization and process improvement. Things have been a bit more "set it and forget it" after being transitioned off our Onboarding Success Manager although the Customer Success team accessible from the Intercom system has been more than helpful in the absence.