15 years helping Israeli businesses
choose better software
What Is Viima?
Viima is the simple, yet incredibly powerful innovation platform.
Viima's innovation management software is highly visual and easy to use, while still offering enterprise-grade flexibility and security.
It adapts effortlessly to virtually any innovation process or use case, and can support hundreds of simultaneous processes and tens of thousands of users.
We offer a free 14-day trial of our flagship Unlimited plan, and a Free plan for getting started even without a budget.
Who Uses Viima?
Organizations that are looking to deliver measurable results with innovation and create a company culture focused on innovation and continuous improvement. Ideal for medium to large organizations.
Where can Viima be deployed?
Cloud-based
On-premise
---
About the vendor
Viima Solutions
Located in Espoo, Finland
Founded in 2013
Viima pricing
Starting Price:
US$39.00/month
Yes, has free trial
Yes, has free version
Viima has a free version and offers a free trial. Viima paid version starts at US$39.00/month.
About the vendor
Viima Solutions
Located in Espoo, Finland
Founded in 2013
Viima videos and images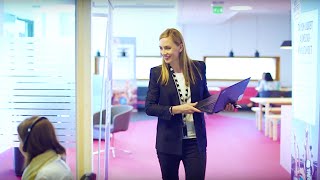 Features of Viima
Activity Dashboard
Alerts/Notifications
Brainstorming
Collaboration Tools
Commenting/Notes
Discussions/Forums
Engagement Tracking
Evaluation Management
Feedback Management
Idea Ranking
Ideation
Innovation Management Software
Polls/Voting
Prioritization
Reporting & Statistics
Trend Analysis
Workflow Management Software
Teija
Senior specialist - Capacity development in Finland
Verified LinkedIn User
Higher Education Software, 501–1,000 Employees
Used the Software for: 1-5 months
Reviewer Source
User friendly tool to help and speed up cooperation
Comments: Viima enabled us an inspiring start for cooperation between three large organisations and helped in involving over 1000 staff members to co-develop together.
Pros:
This tool enabled us a smooth start for close cooperation between three organisations. Easy to use and inspiring platform. Users are surprised by the nice graphics which differ from many other platforms. Main functionalities are well chosen and an overview of all topics is easy to get. Recent activities are easy to follow. Simple but powerful tool. Excellent customer service!
Cons:
Some functionalities could be still developed e.g. drag and drop functionality would have been nice at some phases and functionality where the users "apply" to a certain idea could be located in the main view of an idea.
Viima Solutions Response
6 years ago
Thank you for the review and the feedback! We'll definitely take your ideas into consideration in our future development. Hope you keep enjoying to use Viima. If there's anything, please let us know!
Carla
Programme Offier in Ireland
Environmental Services, 201–500 Employees
Used the Software for: 1+ year
Reviewer Source
User friendly and easy to set up
Comments: It has been a very good experience so far, I've got a great support from Viima and have managed to make our Innovation Hub look very close to what we had envisaged.
Pros:
It is easy to set up and easy to use both from an admin and from an user perspective. It is very clean and pleasant to look at and it's very intuitive. Adding ideas is quite easy and it has all the features we were looking for in terms of filtering ideas and engaging with ideas.
Cons:
Some features can't really be customised. An example is the Impact assessment of the idea, which contains monetary/qualitative metrics only. The good thing is that due to Viima's good customer service, they always help us find a way around what doesn't suit us.
Alternatives Considered: Idea Drop, Brightidea and HYPE Innovation
Reasons for Switching to Viima: I found it more user friendly and cleaner, with the exact features that I was looking for.
Viima Solutions Response
3 years ago
Thank you for the review Carla! Glad to hear that you've enjoyed using Viima. We're always looking to improve Viima's ability to adapt to different customer needs, and customization of our features is a big priority for us. May we ask what kind of impact assessments you are looking for so that we can add them to the tool?
Helena
Consultant in Finland
Management Consulting, 51–200 Employees
Used the Software for: 1+ year
Reviewer Source
Easy functions, transparent innovation, easy to integrate, great people
Comments: More transparency in our ideation process and a fun way to suggest new ideas
Pros:
Great idea to make innovating transparent and accessible for all. The UI is easy to use based on intuition and most features (idea process , categories etc) are defined by the user. The software is also easily integrated into Sharepoint and other sites / tools already in use in the company. This makes it easy to remind people Viima
Cons:
Some of the features could still be developed, for example different colors for ideas in different phases of the ideation process. Right now they are all the same color. Also some reminders could be sent automatically, not just via email but also as text messages or as popups when people open Sharepoint (where we have integrated Viima). It is hard to get people to update the ideas, since the ideas are not designed to be updated and followed up in Viima. Maybe an integration with Trello, or a similar app would be ideal?
Viima Solutions Response
6 years ago
Thanks for the review and the feedback Helena! It is actually already possible to set the ideas on your Viima board to change color based on the phase of the ideation process that they're in. We're also always improving our notifications and will continue to add more channels for receiving these, the latest of which is Yammer. You are also correct in that Viima is not designed to be the place where information is stored as ideas are being implemented. Each company has specific requirements related to their business so while Viima is great for the ideation and concept phases of development, we always recommend using the project management tools you already have for that purpose. This way you'll get the best of both worlds! We're going to add integrations to the most common ones, such as Trello and JIRA, in the near future to provide you with a seamless flow of information so stay tuned! We'll be in touch shortly to make sure you're able to get the most out of Viima!
Italo
Team Manager in Brazil
Oil & Energy, 10,000+ Employees
Used the Software for: Free Trial
Reviewer Source
Great tool to scale innovation
Comments: Very good, if defently outperforms managing ideas and innovation using spreadsheets, company developed software or trying to adapt some other tool for this purpose
Pros:
Defenetly the main characteristic is being really easy to use. With over 200 users in my division none experience trouble besides logging in for the first time. After a little step-by-step procedure they could start using the tool and collaborating without any problems.
Cons:
Could have more customized fields to classify ideas, but it was something we could get around using hashtags
Alternatives Considered: Trello and Slack
Reasons for Switching to Viima: Seamed to be a more fit for purpose tool and more friendly interface
Viima Solutions Response
3 years ago
Thank you for the review and kind words Italo! We've actually just released an update with new types of custom fields and improvements to the way hashtags work and will continue to develop the software going forward!
Tanja
Strategy Specialist in Finland
Gambling & Casinos, 1,001–5,000 Employees
Used the Software for: 2+ years
Reviewer Source
I've been really satisfied with Viima's intuitive and fun tool as well as with the proactive support
Comments: Great ideation tool for both the Company and for the customer relations outside the Company.
Pros:
Viima's visual user interface has helped us to motivate our employees to participate into giving their own ideas and developing the ideas of others. The tool is so simple to use that none of our employees have needed user training even though we have people from various different background. Viima can also be used for several different purposes simultaneously (e.g. continuous ideation, idea challenges, developing the organizational culture etc.) and setting it up for new use cases is relly fast. In Viima I can quickly see which ideas are the most important and what the status of the ideation funnel at any given moment. Viima's support has been very helpful on occasions that I've needed it, but mostly we've been able to use the software without any outside help.
Cons:
Viima can send out notification emails to users on relevant occasions and these emails have only been available in English. But as I've understood, they are soon releasing support for customizing the emails into other languages as well (Finnish in our case).
Viima Solutions Response
6 years ago
Thank you very much for the review, we really appreciate the feedback! I'm glad to confirm that our latest update that was actually just released contains the support for fully customisable notification emails which allows our customers to freely write the content of the emails (in any language you wish to).