What Is Saba Cloud?
Saba Cloud is a talent management solution that gives your people and teams the ability to drive their own experience. Saba's hyper-connected talent environment is designed to make learning and development, recognition, coaching and feedback a part of your people's every day experience, so they can deliver their best. Saba Cloud is the ideal platform for organizations with 750+ employees that want to transform their talent programs to create more value for their people and business.
Who Uses Saba Cloud?
Leaders who want the best learning management system available.
Where can Saba Cloud be deployed?
Cloud, SaaS, Web-based, Mac (Desktop), Windows (Desktop), Android (Mobile), iPhone (Mobile), iPad (Mobile)
About the vendor
by Cornerstone OnDemand
Located in Santa Monica, US
Founded in 1999
Phone Support
24/7 (Live rep)
Chat
About the vendor
by Cornerstone OnDemand
Located in Santa Monica, US
Founded in 1999
Phone Support
24/7 (Live rep)
Chat
Saba Cloud videos and images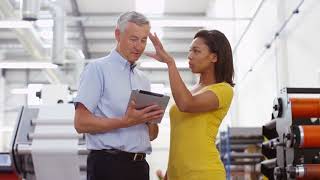 Compare Saba Cloud with similar products
Starting price
N/A
N/A
N/A
US$2.00/month
Tomas G.
Enterprise Technical Support Engineer in US
Verified LinkedIn User
Information Technology & Services, 10,000+ Employees
Used the Software for: 2+ years
The paradise to take trainings
Comments: now all the departments have his training in one place, making easy for everyone
Pros:
The trainings are so organized that you only need time to search and select the courses do you want to complete.
Cons:
Some training requires Flash, and right now that's an outdated plugin and unsupported for some web browsers
Lisa B.
Senior Talent Manager in US
Chemicals, 5,001-10,000 Employees
Used the Software for: 2+ years
Source: SoftwareAdvice
Great LMS
Comments: Overall, I've found Saba to be very responsive to customer feedback and suggestions. Their technical support is not always as responsive probably due to time zone issues (which is being addressed currently).
Pros:
Easy to configure and customize as needed
Cons:
The overwhelming focus seems to be on learning - would like to see more improvements/investment in the other talent modules
Marco M.
Head of Innovation in Italy
Pharmaceuticals, 10,000+ Employees
Used the Software for: 2+ years
A normal Learning management system
Pros:
It delivers what it says, so you can store learning content for organizations and achieve certfications for employees
Cons:
not intuitive at all, the requested number of clicks to complete an action is too high and also the dashboards to keeo track of the progresses or the reports for the team achievements are not easy to use
Joe G.
LMS Administrator / Trainer in US
Verified LinkedIn User
Hospital & Health Care, 1,001-5,000 Employees
Used the Software for: 2+ years
SABA assisting a nonprofit
Comments: The initial launch and working hand in hand was great, the speed of service request on a service ticket is pretty good. It is costly if you want to have further advice on new things you want to implement. We have found the SABA community though to be a huge resource of other LMS administrators working together and finding and sharing solutions.
Pros:
The versatility and adaptability of it's configuration. The whole start up process was unique to our organization and we found engaging and interactive and easy to implement the system. We have found that we can work around most of our needs with the software.
Cons:
The only real con that we have at this time is a look back back time frame for certifications. Due to our regulations our training year runs for all our services from July 1 through June 30. So we have a date that does not change, yet we learned through the pandemic we had a lot of staff who on July 1 were working in one department then transferred to another and since the lookback is in days not a certain date. That caused a large issue. For example on their previous and current position both require HIPAA training they took it on their old cert on July 3 and then in October transferred to another program that also had HIPAA as one of their requirements. Due to the fact we could not set a look back fixed date they would have to re-take the training. This was a real mess during the pandemic and even today.
Russell K.
HR Compliance Analyst in US
Verified LinkedIn User
Banking, 1,001-5,000 Employees
Used the Software for: 2+ years
Halogen is a little complex, but quite powerful.
Comments: Halogen is great product but also has great customer service. I was never on hold for very long and called them often. They do not have an automated phone service. You just call the support line and you'll be talking to a real person in just a few minutes.
Pros:
Halogen's 'comment helper' function is easily the best and most innovative feature. The comment helper makes it really easy for managers to add specific comments to their direct reports without having to come up with comments from scratch. For example, if you have a 5 point scale, manager's simply drag the slider from a level 5 comment (ie. He/she is always courteous and respectful with customers) to a level one comment (ie. He/she is rarely courteous and respectful with customers). It takes a little bit to setup, but you don't have to write them. Admins can just download the comment helpers directly from Halogen and train managers on how to use them. Halogen also has a multi-rater and a third-party rater function. This is quite nice for larger organizations. A multi-rater function gives managers the ability to combine/average out the ratings from multiple managers. The third-parter rater gives the manager the ability to forward the appraisal to another manager entirely.
Cons:
Halogen is not intuitive. It's unlike any other software I've come across, so the back end might be confusing if you try and learn it on your own with no training. For example, administrators might be confused by the fact that there are two locations sets of user information; one called the 'user center' and the other set inside each 'appraisal process'. The user center information holds user demographic information while the appraisal process set contains user performance information.