What Is Asana?
Asana helps teams orchestrate their work–from daily tasks to strategic cross-functional initiatives. With Asana, teams are more confident, move faster, and accomplish more with less—no matter where they are located. More than 119,000 paying customers and millions of free organizations across 190 countries rely on Asana to manage everything from company objectives to digital transformation to product launches and marketing campaigns.
Who Uses Asana?
Why do 9,000+ customers on Capterra give Asana 4.5 out 5 stars? Asana is the easiest way to manage team projects, processes, and tasks. Asana helps teams be more productive and deliver better work.
Where can Asana be deployed?
Cloud, SaaS, Web-based, Mac (Desktop), Windows (Desktop), Android (Mobile), iPhone (Mobile), iPad (Mobile)
About the vendor
Asana
Located in San Francisco, US
Founded in 2008
Chat
About the vendor
Asana
Located in San Francisco, US
Founded in 2008
Chat
Asana videos and images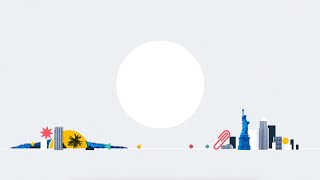 Compare Asana with similar products
Features of Asana
Access Controls/Permissions
Activity Dashboard
Activity Tracking
Activity/News Feed
Ad hoc Reporting
Agile Methodologies
Alerts/Notifications
Approval Process Control
Approval Workflow
Assignment Management
Audit Trail
Backlog Management
Bar Chart
Brainstorming
Budget Management
Budgeting/Forecasting
Bug/Issue Capture
Business Process Automation
CRM Software
Calendar Management
Campaign Analytics
Campaign Management Software
Campaign Planning
Capacity Management
Change Management Software
Channel Management Software
Client Management
Client Portal
Collaboration Tools
Color Codes/Icons
Commenting/Notes
Communication Management
Compliance Tracking
Contact Management Software
Content Management System (CMS) Software
Cost-to-Completion Tracking
Create Subtasks
Customizable Dashboard
Customizable Templates
Dashboard Software
Data Import/Export
Data Visualization Software
Dependency Tracking
Discussions / Forums
Document Management Software
Document Storage
Drag & Drop
Email Management Software
Email Marketing Software
Email-to-Task Conversion
Employee Database
Event Triggered Actions
File Management
File Sharing Software
For IT Project Management
For Small Businesses
Forecasting
Forms Automation Software
Forms Management
Gantt/Timeline View
Goal Management
Goal Setting / Tracking
Graphical Workflow Editor
Guest Access
Idea Management Software
Ideation
Import Tasks
Innovation Management
KPI Monitoring
Kanban Board
Knowledge Management Software
Lead Management Software
Live Chat Software
Marketing Calendar
Media Planning
Meeting Management
Messaging
Milestone Tracking
Mobile Access
Multi-Campaign
Multi-Channel Marketing
No-Code
Notes Management
Percent-Complete Tracking
Personalization and Behavioral Targeting Software
Polls/Voting
Prioritization
Process Modeling & Designing
Product Lifecycle Management Software
Product Roadmapping
Progress Tracking
Project Management Software
Project Planning Software
Project Planning/Scheduling
Project Scheduling
ROI Tracking
Real Time Editing
Real Time Notifications
Real-Time Chat
Recurring Tasks
Remote Access/Control
Remote Support Software
Reporting & Statistics
Reporting/Analytics
Reporting/Project Tracking
Requirements Management Software
Resource Management Software
Resource Request
Resource Scheduling
Roadmapping
Role-Based Permissions
Rules-Based Workflow
Scenario Planning
Scheduling Software
Screen Sharing Software
Search/Filter
Single Sign On Software
Status Tracking
Strategic Planning Software
Surveys & Feedback
Tagging
Task Editing/Updating
Task Management Software
Task Progress Tracking
Task Scheduling
Task Tagging
Template Management
Templates
Third Party Integrations
Ticket Management
Time Tracking Software
User Management
Visual Workflow Management
Visualization
Workflow Configuration
Workflow Management Software
Muhammad daud S.
IT Manager in UK
Verified LinkedIn User
Financial Services Software, 51-200 Employees
Used the Software for: 2+ years
Alternatives Considered:
Asana - Easy Management of Tasks and teams
Comments: Asana overall worked out great tool for our business and managing projects. It has some great features with managing teams and tasks embedded with calendar and file upload features. Overall Asana is great in deploying projects among the team.
Pros:
Asana is a great tool and utility to manage tasks, teams and projects. It has great features to manage the time pane for teams and assign the tasks accordingly. Great to have the embedded features to add files and other information within tasks.
Cons:
Asana has limitations in trial version and it doesn't support full features with Microsoft Teams application yet. It has limited functional with embedded applications which if improvised could be more effective.
Verified Reviewer
CEO and owner in Brazil
Verified LinkedIn User
Marketing & Advertising, 2-10 Employees
Used the Software for: 1+ year
The power of Kanban: meet Asana!
Comments: I'm pretty happy happy with Asana, it was a game changer when we started to work with third parties. The workflow management is impeccable. Since we're working with people outside the company, is very important that everyone have the same decision-making power, and Asana provides that.
Pros:
My company use Asana when working with partners, so we need a perfect software to integrate, communicate and delegate tasks with people outside the company, and Asana checks all the boxes. A calendar is provided to integrate with our mail and it is very easy to use, we use as an agenda, so everybody, including partners outside the company, knows what everyone should do and when they should do it. It has a nice mobile interface, which is very important to me as non-friendly technology user, I've never had any problems managing my team with my smartphone. The features provided are incredible, especially to integration with other programs.
Cons:
It took a little bit of time to adapt to Asana, we use Trello for internal management, but Asana is way more complete when it comes to work with people outside your work environment. It lacks on notification customization, but this won't affect on any level of management at all.
Jordanna B.
Director in Canada
Graphic Design Software, 2-10 Employees
Used the Software for: 2+ years
Alternatives Considered:
It's a solid project management platform for larger teams
Pros:
Asana is great for tracking communication between team members on multiple projects to ensure everyone is on the same page. It has lots of different functions and helps to promote clear communication.
Cons:
For smaller teams it is not cost effective as there are much cheaper (or free) alternatives out there.
Dustin A.
Event App Director in US
Events Services, 11-50 Employees
Used the Software for: 2+ years
Alternatives Considered:
Collaboration Made Easy!
Comments: Asana can be used in multiple different ways. It is so easy to communicate directly with employees and clients directly from each project. Asana will keep you organized and it will keep you on track to meet deadlines that you might have. I use Asana for several different areas of our business. Asana solved our issue of having information in several different places. Asana has helped us stay organized and operate more efficiently.
Pros:
Asana offers a wide range of features that will help, no matter what you use it for. I love how they are always adding new features and tools. This is a great platform for collaborating with colleges and clients. Asana can also integrate with apps that you use on a daily basis. Asana can be used in several different ways, and you can customize your view to fit the type of project you are working on.
Cons:
If you are using Asana for very basic projects, there is not a whole lot to complain about. If you are using Asana for more complex situations, there can be a bit of a learning curve. For what I do, there are times when I need to copy or duplicate a section inside of a project. Currently, you can not do this inside of Asana and the section has to be duplicated manually.
Mehandi I.
Sales and Marketing Automation Expert in India
Verified LinkedIn User
Marketing & Advertising, 2-10 Employees
Used the Software for: 2+ years
Alternatives Considered:
Asana Review
Comments: I am handling my entire business on Asana from Team Management, Task Management, Project Management, Client Onboarding, Virtual Assistant Management to Payments tracking all is done in one platform.
Pros:
Project Management, Team Management, Task Management/Tracking, Timer, Third Party Integration, Different views for a project. Very user-friendly interface and easy to use.
Cons:
Some features like time-tracking which is available in the free veesiom of Clickup is in the paid version of Asana also there are other features im comparison to Clickup like Hiding of Projects from other team mates is in paid version of asana.