Who Uses Asana?
Why do 8,000+ customers on Capterra give Asana 4.5 out 5 stars? Because Asana is the easiest way to manage team projects, processes, and tasks, stay productive, and deliver better work faster.
What Is Asana?
Asana helps teams orchestrate their work, from small projects to strategic initiatives. Headquartered in San Francisco, CA, Asana has more than 89,000 paying customers and millions of free organizations across 190 countries. Global customers such as Allbirds, Sephora, Sky, Spotify, Viessmann, and Woolworths rely on Asana to manage everything from company objectives to digital transformation to product launches and marketing campaigns.
Asana Details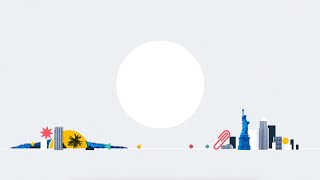 Play
Asana has a free version and offers a free trial. Asana paid version starts at US$10.99/month.
---
Asana deployment and support
Deployment
Installed - Mac
Cloud, SaaS, Web
Installed - Windows
Mobile - iOS Native
Mobile - Android Native
Training
In Person
Live Online
Webinars
Documentation
---
Review software
Share your experiences with other software buyers.
Write a Review!
Memory M.
Website Designer
Broadcast Media, 11-50 Employees
Used the Software for: 1+ year
Overall Rating

Ease of Use

Features & Functionality

Customer Support

Value for Money

Likelihood to Recommend
Reviewer Source

Reviewed on 19/02/2021
"Fantastic task management software!"
Comments: I started using this software at a previous job then, when starting here, quickly found out that not all task-management tools are created equal. The one we were using was not very functional and people tasks were constantly getting lost in the shuffle. The other website designer that started after me had also used Asana before so we started using it to manage the development of the site we were designing. We told another team about it and they started using it as well. It eventually caught on and we convinced the higher-ups to purchase an upgraded plan and implemented it company wide. There are so many great features. It's impossible to narrow down my favorite. But I will say that it makes managing tasks so easy and helps my addled brain stay organized and focused. There are different modes for how you view your tasks allowing users to choose one that they prefer. For example, there's a calendar view, a list view, a Trello-type layout, and more. I also LOVE that it's offers so much flexibility in how tasks are organized. You can set up different teams and assign certain people to be in those teams. Within the teams you can create projects, then breaks those down into tasks. Within the teams you can create multiple levels of subtasks - for example, a subtasks inside a subtasks inside the main task. This is a really great feature for me, being a website designer, because there are so many steps involved in creating a site.
Pros: What's not to like?! The customer service is great, there are multiple training videos to help you learn about all the different features and how to use them, it's GREAT for staying organized when you have a million different projects you are working on at once, it makes delegating projects and tasks very easy... Beyond all the great task-related features, one of my favorite things is the quirky animations - when marking complete on a task you'll occasionally get a celebratory animation (kind of a geeky, digital pat on the back) my favorite being a unicorn that flies across your screen. This is obviously not something that's necessary or a way to help users stay more organized, but it is fun and adds a little extra flair to the software. (Yes, it's the little things that excite me. 😆)
Cons: As with any software that is customizable and has a lot of features, there is a learning curve to using Asana. There are so many different settings and features, it can take a while to learn the ins and outs of using it. But, as I already said previously, they provide a plethora of training videos and have excellent customer service when you need to contact them. One specific thing I wish was different is how the repeating tasks are set up. As of now, when a task is set to repeat, the next task doesn't show up until the previous one has been marked as complete. It would be nice to see all the repeating tasks (especially in the calendar format) so you can get an accurate view of all the tasks you have coming up for the upcoming months. It's not a major inconvenience, but something I would suggest that the developers implement in a future update.
Reviewer Source

Reviewed on 19/02/2021
Syamir K.
Administrative Assistant
Education Management, 51-200 Employees
Used the Software for: 1+ year
Overall Rating

Ease of Use

Features & Functionality

Customer Support

Value for Money

Likelihood to Recommend
Reviewer Source

Reviewed on 03/02/2021
"Practical way to manage my daily task and project"
Comments: Overall, Asana is one of the most complete Project Management that i ever tried and use. Increasing our effectiveness in planning and tracking a project progress is never a issue with Asana. Deploying a complex project is possible with the help of Kanban method to help us plan the project carefully with visual aid.
Pros: I really like that my team and I can collaborate on project and task easily. The Gantt chart let us to planning a project effectively as we can visualized the activities that related with the project. Resource space has unlimited size that we can add to the project and view which project is dependable or assign to the resource.
Cons: There are not much downside that i can thinking while operating this software. The feature is well build and really responsive with my need in completing my project and daily task. The only thing that i think that they should improve is the video tutorial, there are some of the feature that not covered by the video tutorial.
Reviewer Source

Reviewed on 03/02/2021
Verified Reviewer
Research Analyst
Mining & Metals, 11-50 Employees
Used the Software for: 2+ years
Overall Rating

Ease of Use

Features & Functionality

Customer Support

Value for Money

Likelihood to Recommend
Reviewer Source

Reviewed on 13/04/2020
"Easy to use and quite straightforward"
Comments: The first thing I find it very useful is that it helps a lot to manage my time and set priorities for different tasks. Because of its ability to be in different projects features, it will be quite handy for the ones who involve in different teams of a company like HR, Project Management.
Pros: It's quite easy to use and it has helped me a lot to keep track of my daily tasks. I find it very satisfying to complete the tasks right after i finish them. It is also handy for the management team to review everyone's tasks and how they're doing at the end of the day. It has already got essential features for task management even in free version, but I'd love to go premium later.
Cons: I hope it could provide more features like insights and trends in free version. But it is still okay to see the general insights of your work.
Vendor Response
by Asana on 10/06/2020
Hi there, thanks for taking the time to share your thoughts and feedback with us. We're grateful for your honest feedback and we're glad you feel we're on the right track!
If you've any follow-up questions, please let us know via our support team (asana.com/support) or community forum (forum.asana.com), we'll be more than happy to help!
Reviewer Source

Reviewed on 13/04/2020
Verified Reviewer
Software Developer Intern
Marketing & Advertising, 11-50 Employees
Used the Software for: 2+ years
Overall Rating

Ease of Use

Features & Functionality

Customer Support

Value for Money

Likelihood to Recommend
Reviewer Source

Reviewed on 06/01/2021
"The Ultimate Efficiency Accelerator"
Comments: Altogether, I couldn't picture my work environment without the presence of Asana. The percentage increase in efficiency our team has noticed since integrating the software is substantially high. Personally, I love the large amount of unknown tools/features that I discover on a regular basis, and understanding how I can incorporate them into my workflow is always exciting!
Pros: Asana is a core platform for our business and team-cooperation associated with task management. Organizing assignments and ensuring deadlines are met has never been easier with amazing features such as time allocating & due dates, @mentioning teammates, colour-coding tasks based on their urgency and countless other additions. I found the product easily adaptable and very effective after initial setup, and the vibrant display as well as small animations on completing tasks are truly up-lifting.
Cons: Working alongside a smaller team, Asana didn't seem as the best option due to its slightly greater cost relative to its competitors, though as our business expanded we were content that we remained with the platform.
Reviewer Source

Reviewed on 06/01/2021
Ronald L.
Content Manager
Marketing & Advertising, 1,001-5,000 Employees
Used the Software for: 6-12 months
Overall Rating

Ease of Use

Features & Functionality

Customer Support

Value for Money

Likelihood to Recommend
Reviewer Source

Reviewed on 02/01/2021
"The tool you knew you needed"
Comments: Asana has helped us to improve processes and communications. With the team clearly seeing where they're getting involved and also being notified of when they must jump in, productivity has increased. We can clearly track projects, small or large, and leave notes and questions whenever it's needed. Our corporation decided to stop using other tools and switch to Asana. The first steps were a bit rough but in a week everybody started to share the things they were learning and 2 weeks later everybody was used to it. With every chance we have we use it for more complex tasks and projects, and so far we are really thankful for the change. I must say that if we were a small company we probably wouldn't need all the flexibility Asana offers. Some of the competitors are more than enough for a small portion of the cost. But if your team is big enough and projects are very complex and frequent, Asana is the right tool for you to simplify it all as you always dreamed of.
Pros: I'm in love with its ability to easily track and manage projects that have many actors and tasks/subtasks. It includes all you need, from timeline to unlimited file sharing. It can be as good as a replacement for long email threads. In here you can keep al focused in the individual parts. The fact that you can have sections, tasks and subtasks also allows you to divide a project into phases/areas/modules, have a responsible for each and they can individually plan their tasks and subtasks. This won't remove the possibility of adding dependencies between sections and areas. Instead, it will give you the freedom to plan ahead from top to bottom. Beautiful! You can always reference other people, tasks, etc. and whenever these get renamed, all the references will instantly update. It's absolutely flexible: if you close a task by accident you can undo it. Actually, you can undo everything! No risk of breaking the entire project with a missclick.
Cons: The only downside I can find so far is that it doesn't have a private message feature. It does have a Conversations section but these are visible to everybody. This represents a challenge in case some sensitive information must be shared or discussed. I'm not really sure if this is by design since visibility is a clear goal for Asana, but it's a feature that you will probably start searching for really quick. However, if you are using Asana or some other internal chat tool you'll be covered. The other "kind of" downside is that Asana is so vast an good that it can take a while to get all the basic tricks, but no doubt it's probably the best documented application I've used, so it's just a matter of a bit of patience and searching when you want to know how to do something. The team still shares tips from time to time of things they discover and it's been a great experience.
Reviewer Source

Reviewed on 02/01/2021