Local product
What Is SysAid?
SysAid uses service automation to make IT work smarter, not harder. With a help desk that practically manages itself, millions of users around the world enjoy faster service, lighter workloads, and away smoother service experience. It makes every aspect of ITSM so breezy and automatic, freeing up IT from the grind and instead, allowing them do the things your business really needs to keep going strong.
SysAid provides the fix that IT has so badly needed.
Try IT for free today.
Who Uses SysAid?
SysAid serves organizations spanning all industries and sizes from SMBs to Fortune 500 corporations. From our Help Desk to the ITSM+ edition, there is something to suit businesses of all magnitudes.
Where can SysAid be deployed?
Cloud, SaaS, Web-based, Mac (Desktop), Windows (Desktop), Linux (Desktop), Windows (On-Premise), Linux (On-Premise), Chromebook (Desktop), Android (Mobile), iPhone (Mobile), iPad (Mobile)
About the vendor
SysAid Technologies
Located in Airport City, Israel
Founded in 2002
Phone Support
24/7 (Live rep)
Chat
About the vendor
SysAid Technologies
Located in Airport City, Israel
Founded in 2002
Phone Support
24/7 (Live rep)
Chat
SysAid videos and images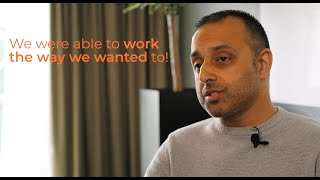 Compare SysAid with similar products
Features of SysAid
Access Controls/Permissions
Activity Dashboard
Alerts / Escalation
Alerts/Notifications
Analytics
Asset Tracking Software
Assignment Management
Audit Management
Automated Routing
CMDB Software
CPU Monitoring
Change Management Software
Collaboration Tools
Compliance Management
Compliance Tracking
Configuration Management
Contract/License Management
Customer Support Software
Customizable Branding
Customizable Reports
Customizable Templates
Dashboard Software
Drag & Drop
Email Management Software
Event Logs
Feedback Management
Full Text Search
Help Desk Management
IT Asset Management Software
IT Reporting
Incident Management Software
Interaction Tracking
Inventory Management Software
Issue Auditing
Knowledge Base Management
Knowledge Management Software
Live Chat Software
Macros/Templated Responses
Mobile Access
Multi-Channel Communication
Network Monitoring Software
Performance Metrics
Prioritization
Problem Management
Real Time Monitoring
Real Time Notifications
Real Time Reporting
Real-Time Chat
Release Management
Remote Access/Control
Reporting/Analytics
Self Service Portal
Service Catalog
Service Level Agreement (SLA) Management
Supplier Management
Support Ticket Management
Task Management Software
Third Party Integrations
Ticket Management
Uptime Reporting
User Management
Workflow Configuration
Workflow Management Software
Thomas B.
IT Analyst in UK
Verified LinkedIn User
Law Practice, 51-200 Employees
Used the Software for: 6-12 months
Alternatives Considered:
SysAid - Simple Solution, Big Outcome
Comments: The Team are friendly and understood our needs (Once we had defined these). Overall the process has been quite simple, it's simply getting your head around using new software/solutions.
Pros:
I love the fact that SysAid is not a boring 'Out of the Box' 'This is what you get' experience. SysAid is tailored to your needs during the implementation process, from colour schemes, to custom data fields, to process automation.
Cons:
I dislike the fact that I had to learn 'very basic' HTML to implement notifications. This wasn't a great hinderance, but definitely something I disliked.
Edward F.
ICT Specialist in Aruba
Verified LinkedIn User
Government Administration, 201-500 Employees
Used the Software for: 2+ years
Alternatives Considered:
ITIL Compliant ServiceDesk System with user-friendly self-service portal
Comments: SysAid is our ITSM Tool. Aides us in implementing and monitoring ITIL procedures and standards. We register all of our incidents and requests thru the SysAid Admin (IT Technicians) or Self-Service Portal (other users in all departments of the organization). It has enabled our clients/users to monitor the status of their requests and reported incidents without the need to have emails sent back and forth or asking who was working on their issue. The self-service portal is customizable and can easily be branded to be uniform to the organizations needs. We are currently automating a number of forms and processes (like move requests, equipment requests, on- and off-boarding) thru the WorkFlow manager. Next steps will be the integration with JIRA (since the application has a number of integration options with Office Automation, Collaboration Tools, Monitoring Tools and Project Management Tools) and a more intensive use of automation tools (like self-service password unlock and reset).
Pros:
-Ticket registration and tracking -Workflow management -Self-Service portal -Reporting and Feed-back/Notification -ITIL-Compliant -Flexible and Customizable
Cons:
-Workflow Design is powerful but has a learning curve
Ryan H.
mederwerker in Netherlands
Consumer Goods, 51-200 Employees
Used the Software for: 2+ years
Alternatives Considered:
sysaid is een goede helpdesk programma
Comments: good program
Pros:
ticket mangement when there is a new ticket its by not assigend and thats the first thing you see when you start up sysaid. asset list is very easy to use.
Cons:
its hard to find old tickets back cuase when i need to search what has done to that one thing the ticket has already been closed and i don't know the number of the ticket
Rafael V.
MIS Technician in US
Information Technology & Services, 51-200 Employees
Used the Software for: 2+ years
Not so great customer service.
Comments: A help desk solution in which none was being used by the companies I worked in.
Pros:
The program is cheap. Somewhat easy to setup. Not cluttered like other software I've used in the past.
Cons:
I've used this software for over 7 years. Almost every complaint that everyone else has about this software, I've made myself and the #1 complaint is that the company is based in Israel and they are hard to understand / get a hold of / and don't fully understand the real problems until the issue is explained a few times. I've installed purchased and installed this software in 3 different companies, and the experience was always the same. I then did work for them for a short amount of time. I wanted to bring to them the outside experience being a customer, and all the complaints I kept getting from U.S. customers, and even from other countries. I truly wanted to make this company better. But instead, they started to hire even further away, Romania, will the same comprehension issues. Now that they only 1 rep left for the U.S. and after that, I doubt they will ever hire again in the U.S. because of how different we think about customer service and how expensive we are. So they took one step forward by hiring the first U.S. rep and then myself, to them go two steps backwards by letting me go and hiring in another country for support. Yes, I did work there and am a former employee, now a customer again. But I was a customer before that, and nothing has changed before I started working there, and nothing will after I am gone. So please do not delete this review and publish for all to see as I wanted nothing for this company to succeed and instead I was shown the door.
John R.
DBA in Costa Rica
Verified LinkedIn User
Information Technology & Services, 51-200 Employees
Used the Software for: 1+ year
Alternatives Considered:
Our everyday with SysAid
Comments: I have been very enrolled on the use of this software since day one. First as an user, then as an admin, then as the one in charge of support and maintain it. It has been easy to be involved on all the stages and the communication with the Support team, has been also a key for the success we have.
Pros:
It is easy to use. No need to be doing tedious installations, and is very reliable. We use it every day, around the globe, and we don't have issues with time zones or sync.
Cons:
What I have used so far has benn great. We need to continue to implement all the features on it.