What Is Trello?
From sales and marketing to HR and operations, teams can design and customize Trello to fit their unique needs and work styles. And with over 100+ integrations with other key tools like Google Drive, Slack, Jira and more, Trello is a living, breathing project hub of cross-team collaboration no matter where your work needs to happen. Trello brings joy to teamwork by making it transparent and easily shareable across boards and teams.
Who Uses Trello?
Trello is for teams of all sizes, for the creators and doers, and for those who take dreams to done. Trusted by millions, Trello powers teams all around the world.
Where can Trello be deployed?
Cloud, SaaS, Web-based, Mac (Desktop), Windows (Desktop), Android (Mobile), iPhone (Mobile), iPad (Mobile)
About the vendor
Atlassian
Located in San Francisco, US
Founded in 2013
Chat
Trello pricing
Starting Price:
US$5.00/year
Yes, has free trial
Yes, has free version
Trello has a free version and offers a free trial. Trello paid version starts at US$5.00/year.
About the vendor
Atlassian
Located in San Francisco, US
Founded in 2013
Chat
Trello videos and images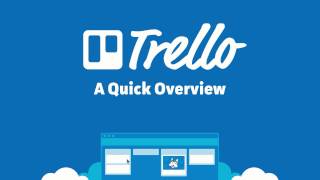 Compare Trello with similar products
Features of Trello
Access Controls/Permissions
Activity Dashboard
Activity Tracking
Activity/News Feed
Alerts/Notifications
Assignment Management
Backlog Management
Billing & Invoicing
Brainstorming
Budget Management
Business Process Automation
CRM Software
Calendar Management
Campaign Management Software
Channel Management Software
Client Management
Client Portal
Collaboration Tools
Commenting/Notes
Communication Management
Configurable Workflow
Content Management System (CMS) Software
Cost-to-Completion Tracking
Create Subtasks
Customizable Dashboard
Customizable Templates
Dashboard Software
Data Import/Export
Discussions / Forums
Document Storage
Drag & Drop
Electronic Forms
Email Management Software
Email-to-Task Conversion
Employee Management
File Management
File Sharing Software
Forms Automation Software
Gantt/Timeline View
Goal Management
Goal Setting / Tracking
Graphical Workflow Editor
Guest Access
Idea Management Software
Import Tasks
Innovation Management
Inventory Management Software
KPI Monitoring
Kanban Board
Knowledge Management Software
Live Chat Software
Marketing Automation Software
Marketing Calendar
Media Planning
Meeting Management
Messaging
Milestone Tracking
Mobile Access
No-Code
Notes Management
Order Management Software
Order Tracking
Orientation Workflow Management
Percent-Complete Tracking
Performance Metrics
Polls/Voting
Portfolio Management
Prioritization
Process Modeling & Designing
Product Data Management Software
Product Lifecycle Management Software
Product Roadmapping
Progress Tracking
Project Management Software
Project Planning Software
Project Planning/Scheduling
Project Tracking Software
Real Time Editing
Real Time Notifications
Real-Time Chat
Recurring Tasks
Remote Access/Control
Remote Support Software
Reporting & Statistics
Reporting/Analytics
Reporting/Project Tracking
Requirements Management Software
Resource Management Software
Resource Request
Resource Scheduling
Risk Management Software
Roadmapping
Rules-Based Workflow
SSL Security
Scheduling Software
Search/Filter
Secure Data Storage
Skills Tracking
Status Tracking
Strategic Planning Software
Surveys & Feedback
Tagging
Task Editing/Updating
Task Management Software
Task Progress Tracking
Task Scheduling
Task Tagging
Template Management
Third Party Integrations
Time & Expense Tracking
Time Tracking Software
Training Management
Vendor Management Software
Visual Workflow Management
Visualization
Workflow Configuration
Workflow Management Software
Jana K.
Customer Experience Strategist in Spain
Verified LinkedIn User
Management Consulting, Self Employed
Used the Software for: 2+ years
Alternatives Considered:
Trello Review
Comments: I love how visual Trello is. It's easy to see at a glance where I am at with all my projects and what needs my attention next.
Pros:
Trello is my preferred project management system, one that I use in my business as well as to manage my clients' projects. It's simple enough to use yet robust enough to handle high level of details.
Cons:
I haven't really explored the Butler function and automations enough so can't talk to that aspect of Trello.
E-Learning, 2-10 Employees
Used the Software for: 6-12 months
Alternatives Considered:
Good for small projects - gets overloaded quickly with complex projects
Comments: While it was wonderful to get started and easy to use with smaller scale projects, we quickly outgrew the platform and to switch to other tools like Asana.
Pros:
It was easy to get started and easy to visualize tasks all in one place without too much clicking or diving into numerous menus.
Cons:
After we had more tasks to complete and our software projects grew in size and scope there were so many boards everything became unreadable and became very disorganized.
Whit B.
Senior Director of Marketing and Communications in US
Higher Education Software, 51-200 Employees
Used the Software for: 2+ years
Alternatives Considered:
A good task manager for small teams
Comments: I use Trello to manage the tasks of my part time workers, especially as we are working remotely. I am able to set up projects for the via cards and add any resource material they might need.
Pros:
I can use this to manage the task of several workers at the same time. Each of my employees have a board and I am able to add tasks to the board directly from my email. In that way, I am able to take things off of my to-do list because I know that the task is captured somewhere else and the job will be completed.
Cons:
I often have a difficult time building out a project in a way that makes sense to me. We use this much less for large project and much more for smaller individual tasks. I also wish there was a easier way of styling the cards. I have attempted to use the Trello code in the cards but unless you use them frequently, you have to relearn them all over each time.
Verified Reviewer
Director of Guest Services in US
Verified LinkedIn User
Leisure, Travel & Tourism, 51-200 Employees
Used the Software for: 2+ years
Great for an Electronic To Do List
Comments: Definitely helps keep track of all my various lists of to dos, so it's great in that way! The free version is all I use and it is super useful to me.
Pros:
I love that I can make different boards to organize all of my various to dos. That way, visually I can see what projects need to be done and when. I also really love the deadlines you can set for yourself, and how it visually changes the look of the board, so that it stands out.
Cons:
The only cons for me really is that I know there are a lot more features to it that would probably improve my work flow even better, but it doesn't come naturally, really. It seems like I need to research more HOW to use all the processes available in it. I also don't really like that there isn't a "done" button, only "archive" and to be honest, I don't know what happens when they are archived.
Michael H.
CEO in Spain
Verified LinkedIn User
Computer Software, 2-10 Employees
Used the Software for: 2+ years
A must-have for organizations who understand the power of Kanban
Comments: Trello is a cornerstone tool in our organization. Nuff said.
Pros:
The visual management aspect of Trello is extremely compelling. Unlike a one-dimensional task list, Trello provides a robust array of tools that enables you to have a clear overview, while also allowing you to instantly drill down. You have a feeling that their developers are real people who are solving problems people have instead of thinking about cool functionality. Of course they have that too.
Cons:
There are some places where Trello is not as intuitive as it could be. I often find myself clicking on the wrong button or dropdown after using it for over 2 years-