What Is Orderhive?
Orderhive is order, shipping and inventory management software for online retailers. Automate inventory update across channels like Amazon, eBay, Etsy, Shopify, BigCommerce, WooCommerce,etc. Streamline fulfillment with Orderhive's integration with Amazon FBA & Multichannel Fulfillment. Print labels and track packages of USPS, UPS, FedEx, DHL, etc. within Orderhive with a few clicks. Manage drop shipping, wholesale orders, purchases, payments, shipment tracking, & much more with ease.
Who Uses Orderhive?
Orderhive is suitable for retailers across the globe who are looking to streamline and automate inventory and order processes.
Where can Orderhive be deployed?
Cloud, SaaS, Web-based, Mac (Desktop), Android (Mobile), iPhone (Mobile), iPad (Mobile)
About the vendor
by Orderhive Inc.
Located in Ahmedabad, US
Founded in 2015
Phone Support
24/7 (Live rep)
Chat
About the vendor
by Orderhive Inc.
Located in Ahmedabad, US
Founded in 2015
Phone Support
24/7 (Live rep)
Chat
Orderhive videos and images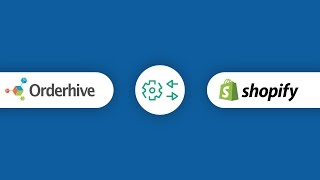 Compare Orderhive with similar products
Starting price
US$44.99/month
N/A
N/A
N/A
Moshe B.
Manager in Israel
Verified LinkedIn User
Wholesale, 11-50 Employees
Used the Software for: 1-5 months
Great, just great! Their customer service is much better than other alternatives.
Comments: - Inventory Sync across all marketplaces.
- Saved us money in operating expenses.
- Helped us reach higher ranks in many marketplaces including eBay and Amazon.
- Allows us to provide better customer service.
- Allows us to work with Drop Shipper with ease.
- Allows us to make better PO (since we know exactly how many products were purchased across all marketplaces).
Pros:
Customer support: They have responded within few hours and was available on the phone / Skype whenever I needed them. Software: They offer integrations with all the main marketplaces and there isn't any limitation on the number of users. for each marketplace. They have templates for each situation you may encounter as a business such as an invoice, PO and many more. It's possible to export any information you need, create new orders via their system which is very valuable to manufacturers, as they work with Dealers. Price: I've checked all their competitors: Skubana, Zentail, SolidCommerce, Sellbrite and more, and I can tell you with complete confidence that at this time, Orderhive offers the best price for the features they provide. Ease of use: Their system is more advanced than most of their competition. They provide many features so it takes few days to get the hang of it but in return, you have control of everything. Their only real competition, in my opinion, is Sellbrite but the price difference doesn't justify it. My overall impression of them is very good and I suggest that if you manage more than two marketplaces and have an issue maintaining inventory count, try them. I'm certain you won't regret it.
Cons:
In my opinion, they are missing a listing tool, better analytics tools, and PO to be a complete package but I'm not complaining since you can solve two of those issues with a little bit of knowledge in Excel.
Steven L.
E-Commerce Specialist in US
Construction, 2-10 Employees
Used the Software for: 6-12 months
Alternatives Considered:
Great All-In One Software!
Comments: Orderhive has been great. It has allowed us to accurately sync our inventory across 4+ channels and even automate fulfillment from outside sales channels to our Amazon FBA inventory. We have grown sales just by connecting more sales channels and accurately showing our inventory. They had the integrations we needed, and setup was easy.
Pros:
This software had the most integrations, and more importantly, the integrations we NEEDED. We landed on Orderhive as they filled all of our channel needs as well as providing some cool custom Automation features that my team and I can write ourselves. Whenever there is ANY sort of technical issue / bug, we submit the issue directly to the support team and it is resolved within 24-hours almost all of the time. It usually only takes longer due to us needing to provide more information to the technical team so they can fix our problem.
Cons:
Not many items on this list, so I'm reaching here. Shipping is not as fluid / smooth as our previous software that did ONLY shipping, but our volume is low enough that it has not impacted our day to day operations. Writing Automation can speed things up and we have no problem shipping / fulfilling 50+ orders a day. We do wish there was a way to bulk MAP products together so we can quickly clean up our duplicate / multiple products that are the same but with different SKU's, but that is a task that should be done slowly anyways to eliminate the chance for mistakes.
Neil B.
Director in South Africa
Verified LinkedIn User
Retail, 2-10 Employees
Used the Software for: 1-5 months
Alternatives Considered:
A perfect for my ecommerce store
Comments: Excellent
Pros:
The strong integration with Woocommerce and Quickbooks and the easy to use workflow
Cons:
Ideally I would like shipping integration into my shipping partner they are currently looking at this
Amaan J.
VP of eCommerce in US
Wholesale, 11-50 Employees
Used the Software for: 2+ years
Alternatives Considered:
hurts to write this review
Comments: I used orderhive for our ecommerce/whoelsale business for 3 years. For over 2 years, I was not willing to sign a contract because how often the software integrations would fail, whether it was not updating tracking on amazon, or not importing orders from some channels, not tagging orders properly, or not exporting invoices into our quickbooks accounting software. Those were the most common issues we had, but as a ecommerce company, those are the lifeblood of our business The sales rep finally convinced me to sign up for a 1 year contract after quite some time. 3 months into my contract, I get contacted by a manager on their team saying that my order volume is too high (it was actually much lower order volume than when i signed up) and I need to start paying an extra $.12 per order or upgrad my plan even further. This was not told to me when I signed up for the 1 year contact. When I signed up for the one year contract, they gave me user based pricing while they knew everything about my order volume and integrations. Overall, the software is packed with features and is cheap, but it really is very buggy. They are trying to improve things, but the customer service is mostly lacking and the bugs are everywhere. Worst of all, they got me into a contract and then chagned the terms and tried to increase the price.
Pros:
- cheap (compared to others). but in the long run it costs you more because the software is full of bugs! - tons of features (that don't consistently work)
Cons:
- so many bugs! - customer service (9/10 times they wouldn't help and would say "we need to escalate this to our technical team". those 9 times were all time sensitive for our business - no mobile app for iOS - lock you into a contract and then try to charge you more after 4 months of being locked into their buggy software
Hospital & Health Care, 2-10 Employees
Used the Software for: 6-12 months
Orderhive Delivers when Fishbowl Could Not. Top Tier!
Pros:
easy to use, great customer service, top notch services, unlimited integrations. Shoutout to my man [sensitive content] who is amazing and helped me in every step of the way
Cons:
automations. A lot of tougher questions can be answered with automations. they take some getting used to but once you get it, they work great